Axe Throwing Partridge Creek Mall, Clinton Town
Looking for a unique and exciting night idea? Detroit Axe is the right place for you in Partridge Creek Mall, Clinton Township! Our Axe Throwing experience is perfect for any gathering looking to try something new and exciting. You can even enjoy food and drinks during your experience, making it a one-of-a-kind night to remember.
We are excited to provide a unique and thrilling experience for all of our customers, whether you're looking for a fun date night or hosting a private event. With a focus on safety, proper technique, and a variety of games to play, our team of coaches will provide tips for improving your skills and help you become a pro at Axe Throwing in no time. Whether you're a beginner or an experienced Axe Thrower, our coaches will provide you with the guidance and support you need to succeed.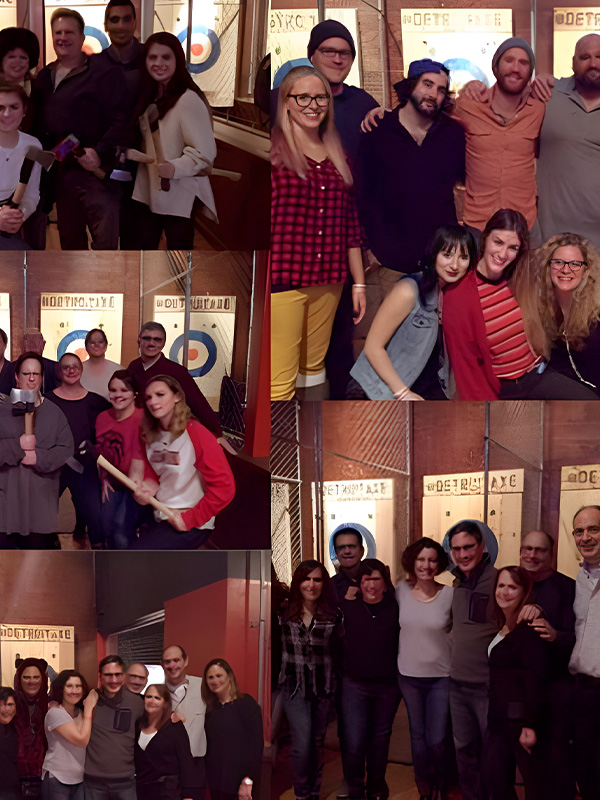 Axe Throwing Rules
At Detroit Axe, we take safety very seriously. Before you begin throwing axes, we will go over a few basic rules to ensure everyone has a safe and enjoyable experience, including:
Present a valid ID: No one under the age of 18 is allowed to throw axes without a parent or guardian present

Closed-toe shoes are required for all participants
No alcohol or drugs are allowed on the premises
Always follow the coach's instructions
Never retrieve an axe from the target until all axes have been thrown and the coach gives the okay
Only one person should be throwing an axe at a time
Always use two hands to throw the axe
Private Events - Group Reservations:
Hosting a private event? Detroit Axe has got you covered. Whether you're planning birthday parties, company outings, or team-building events, we accommodate groups of all sizes. Our coaches will work with you to customize your experience and ensure everyone has a great time. And the total axe throwing experience isn't complete without a photo op for the winner on our throne!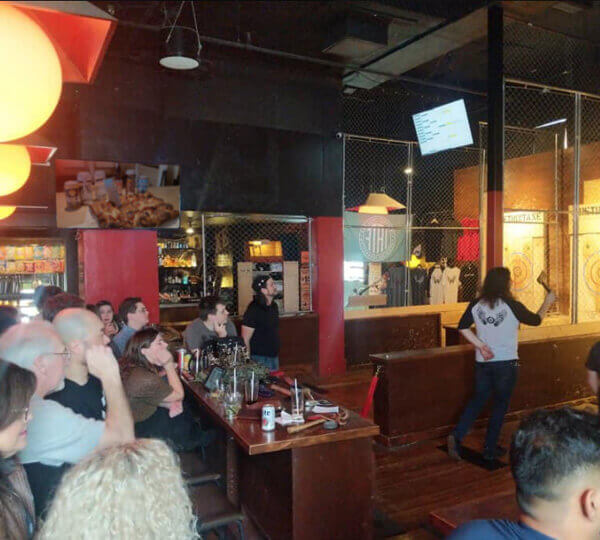 Detroit Axe
Ready to try your hand at Axe Throwing? Sign-up is easy. You can book your experience online, or you can simply walk in during our regular hours of operation.
Detroit Axe is the perfect destination for anyone looking for a unique and exciting experience. With our focus on safety, coaching, and a variety of games to play, you're sure to have a blast. Whether you're looking for an entertaining date night or planning a private event, book your Axe Throwing experience today and let the fun begin!